An Incredible Spa Experience
Every treatment is specifically designed to offer a unique experience, using powerful massage sequences and the most potent actives available in the world today.
Renew your spirit and invigorate your soul.
Want a break from the action? Relax.
Massage spa with extreme lower back pain.
| | | |
| --- | --- | --- |
| Face Treatments | 40 min. | $ 35 |
| Nail Treatments | 110 min. | $ 60 |
| Medical Treatments | 60 min. | $ 50 |
| Hair Removal | 30 min. | $ 70 |
Treat yourself tó most relaxing hour of your life!
Your athletic spa experience.
Ancient healing system with acupressure.
| | | |
| --- | --- | --- |
| Relaxation | 40 min. | $ 35 |
| Athlete Recovery | 110 min. | $ 60 |
| Thai | 60 min. | $ 50 |
| Hot Stones | 30 min. | $ 70 |
Take your spa on the go with our beautifully designed appointments shedule.
You can simply pick your favourite package therapy and buy it as a voucher.
We offer a large range of discounted spa and massage therapies products.
View our Customer feedback from their trip to our Spa.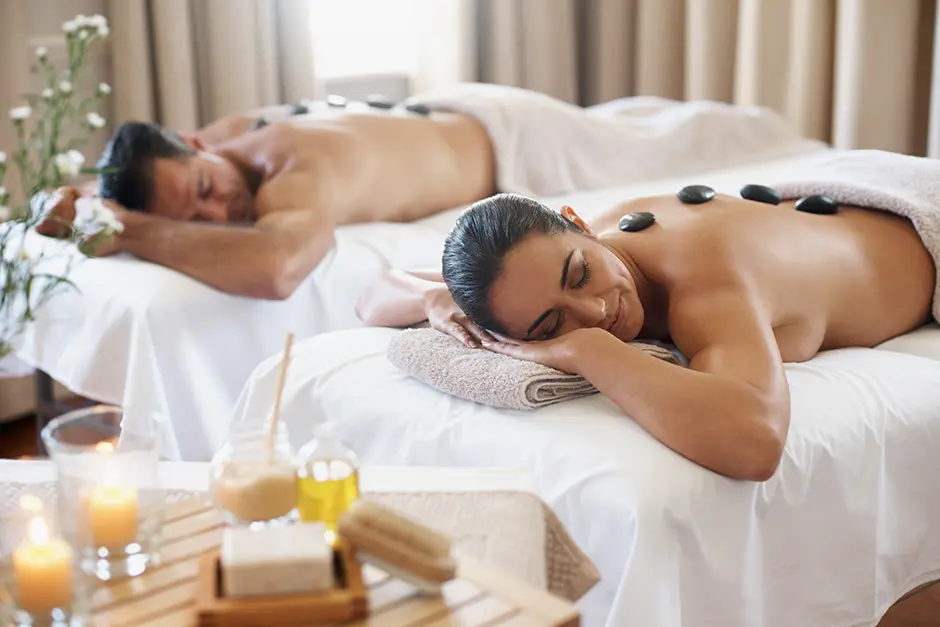 









—

RITA BORD – Owner of Sungates Center

( Wheeling, IL )

There so many amazing qualities and talents that Simon Jay has. For about 4 years he has been holding Gong washes and ceremonies at Sungates Center. We love the energy, healing sound and love what Simon Jay and his group brings to the space. His events are always filled out fast and we love having a full house. People follow him from different parts of Chicago area to be able to relax and heal their emotional and physical bodies while listening to the high vibrational sound of his instruments and Gongs. Thank you for bringing fun, uniqueness and love to every event.










—

ADAM LUCE – (Co-Founder) Rock Soul Love

( Lockport, IL )

Simon Jay is an amazing human being with an extremely warm demeanor. His abilities as an instructor, musician, and Healer are rivaled only by his proficiency as a 'light energy worker'. We are honored to host events at which Jay can perform.










—

ERIC SODERHOLM – Founder of Soderworld Spa & Wellness Center

( Willowbrook, IL )

We are happy to have Simon do his sound healing magic at Soderworld. My goal was to create a place with great healers all under one roof. Proud to have him as one of them.










—

EMILE LISAUSKAITE – Owner of Rising Lotus Yoga

( Homer Glen, IL )

It's always a pleasure and honor working with Simon Jay. We can feel his love and dedication in creating a space for one to receive his profound sound healings. He guides all participants into a peaceful state first and gives us that opportunity to relax before the immersion. Simon has so many sound healing instruments and truly takes all beings on a beautiful journey! He is very nice and humble and opens up the space for people to share their experience in the end. We're excited to continue working with Simon at our Healing Center.










—

PENNY PAULOS – Gongwash Sound Journey Attendee

( IL )

When I went to my first Gong Cleanse Ceremony, I wasn't sure what to expect. I just knew I wanted/needed to take my meditation practice to the next level. Simon Jay gave a great description of what it was about and what to expect. His passion for his craft comes through the moment you engage in conversation. He is so passionate and nurturing. Each ceremony I have had the pleasure to take part in, has been a unique experience. I've had the pleasure of speaking with him after each ceremony to discuss my experience and he is so generous with his time. Simon Jay really helped me to understand my journey. I have been forever blessed to have come across this great man and his amazing work. So grateful for him.










—

CHRISTINE ZENINO – HWH Certified Practitioner/ Student

( Chicago, IL )

I highly recommend the Sound Certification course! Simon Jay did an amazing job covering and condensing a vast amount of materials in just a couple of days and making it practical and easy to understand. The best part of the course was practicing everything we learned. It was a great experience! Probably the most effective and practical course I have taken.










—

RICH AND NORA GONSHAK – Owner of Shivashack

( Chicago, IL )

Simon Jay has been offering a variety of classes and workshops at Shiva Shack for the last couple of years. We love being able to open up our studio to a greater community by hosting his events which are always well attended with people coming from far suburbs and from all over the city. Simon Jay puts a lot of thought and care into the community building aspect of his work, he's inclusive to everyone and a natural leader. We wish him the best on his path and look forward to working together for years to come!"










—

JILL MARIE COE GANESHAN – HWH Student/ Reference Librarian at Frankfort Public Library

( Frankfort, IL )

One of my jobs as Reference Librarian at Frankfort Public Library is to offer unique experiences to our patrons. The "After Hours Sound Bath" we booked with Simon was an absolute sensation and a tremendous success. Over 50 people attended the event! Most were entirely new to sound healing and appreciated being introduced to the modality.










—

JAMIE MORRIS – Student/ Yoga Instructor/ Community Builder

( Manteno, IL )

I highly recommend attending any and all of Simon's workshops he has to offer. His energy is so uplifting, he makes you grin from head to toe. He has so much wisdom and insight to share, and does it in a way that makes one excited to learn. Community events he offers are always bringing like minded people together to share experience wisdom, music, and healing. Simon Jay is the real deal, check him and his events out! Especially the healing gong bath!
Treat your senses with our tempting and energizing spa therapies products.
Everything Essential Salon and Spa
Professional bio and skin care products.
Professional bio and skin care products.
WE ONLY USE QUALITY AND TESTED PRODUCTS!
+ (123) 1800-567-8990
office@example.com
Mon - Fri: 9:00 - 19:00
Closed on Weekends
New York, USA – 1060 First Avenue, Muswell Hill
Say hiking Say hiking and Peru in the same breath and most people think of...
Peels are intended to remove the outermost layer of dead skin cells.